Parcha Negrita Granita
1 - 14-ounce package parcha fruit pulp
5 cups freshly brewed black tea
1 cup sugar
Thaw parcha in the refrigerator the night before. Brew 6 tea bags in 5 cups of water. Remove the tea bags after steeping. Add the sugar to the hot tea and stir until completely dissolved. Let the sweetened tea cool down before adding the parcha pulp. Freeze the mixture in a large metal mixing bowl. After the first hour, stir the mixture with a large fork or potato masher. Stir again every 30 minutes thereafter, until the desired consistency is reached. Freezing takes about 4-6 hours in total. For best results, pre-chill the metal bowl in the freezer for 20-30 minutes before adding the liquid. Scoop the finished granita into plastic freezer containers for storage. Yields 12-16 six-ounce servings.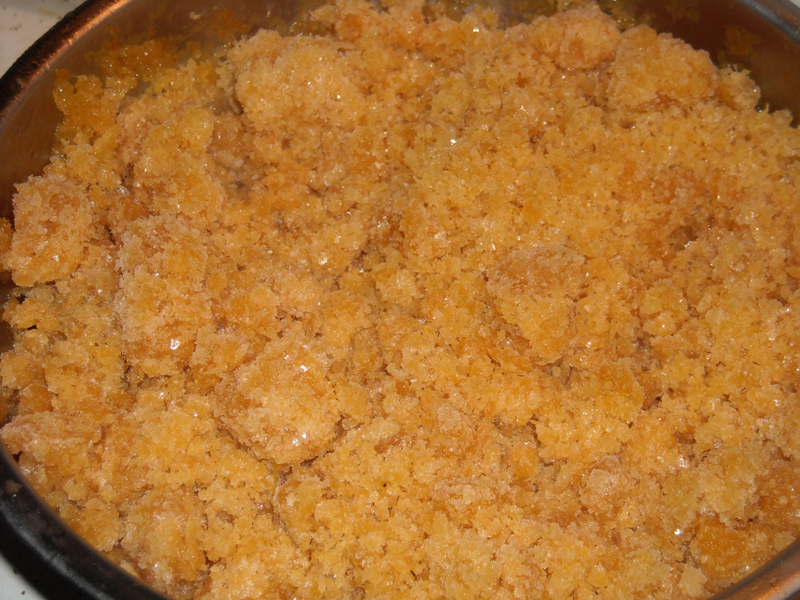 Refresco de Parcha Negrita:
Put one 6-ounce serving of parcha negrita granita in the bottom of a tall glass. Add 6-8 ounces of cold unsweetened black tea or water, stir and serve.
Copyright © 2016 selfsploitationpress