Ruby Ice
½ cup dried Hibiscus sabdariffa flowers
4 cups water
1 cup peach nectar
1 ½ cups black tea
lime wedges
Put the dried flowers in the bottom of a glass four-cup measure. Fill the remaining space with hot water just short of boiling. Cover and steep for 20 minutes. Strain out the flowers and chill the liquid.
Make a simple syrup by dissolving ½ cup sugar in a cup of boiling water. Chill the syrup thoroughly before adding it to the hibiscus water.
Brew the black tea and chill it.
Chill a large metal bowl in the freezer for 20-30 minutes. Combine the hibiscus water, simple syrup and black tea with a cup of peach nectar. Freeze the mixture. Stir it at the end of the first hour. Check and stir every 30 minutes until the mixture is completely frozen. Move the finished ice into plastic freezer containers for storage. Serve with lime wedges. Yields 10-20 servings.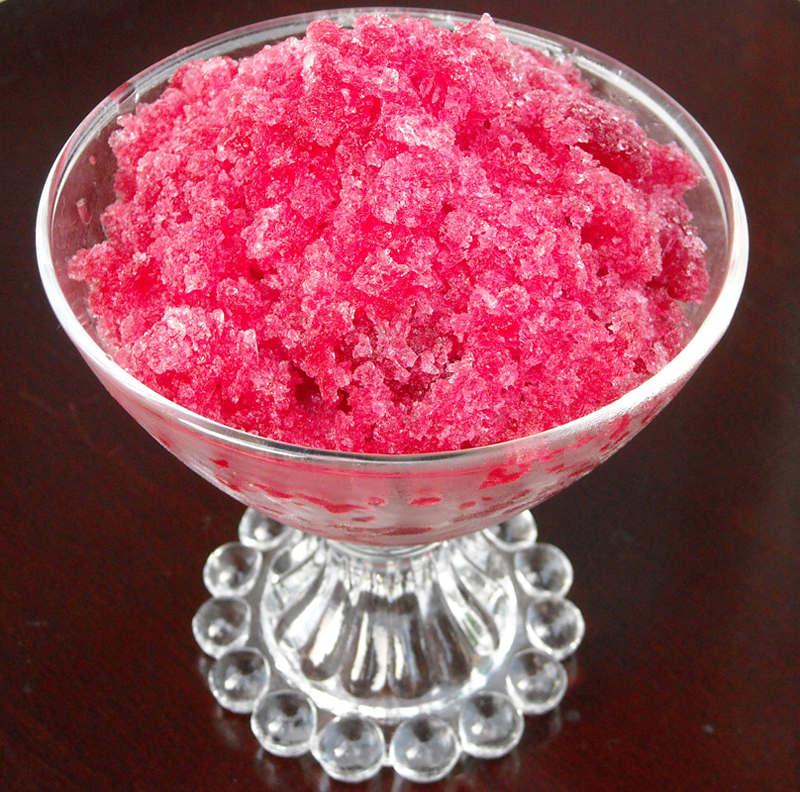 Copyright © 2016 selfsploitationpress